We a rrived in Colombo, the capital of Sri Lanka and enjoyed a few days in Negombo, a town on the beach north from Colombo. First, the calm and organized traffic surprised us. Sri Lankan people (except the private & public bus drivers who tend to race each other) drive very correctly and according to the (for us not always totally obvious) rules.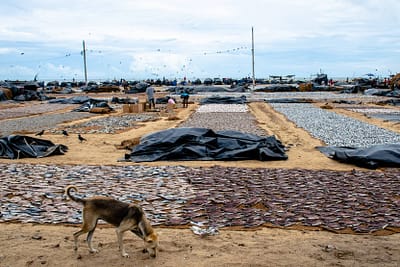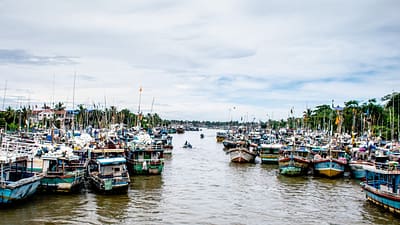 Second, the very empty beach surprised us even more. Soon we learnt from locals that the tourism industry all but collapsed after the bomb blast in Colombo and Negombo in April 2019. The manager of our first guesthouse has to cope with a decline of the workload from normally 80% to 18% now. We experienced the same not just in Negombo but throughout our three-week journey through this beautiful island, we were often the only foreign tourists. We too, decided only last August definitely if we really dare to go to Sri Lanka but now are very glad that we did. During our stay, only on Sunday in front of the religious sites police or the army was visible and we passed the occasional road checkpoint, but otherwise nothing reminded of the tragedy in April, when 259 people lost their lives. We felt very secure during the whole time.
During the first days in this totally different world after Nepal, we took some time to get used to the tropical hot weather, interrupted by short but heavy thunder storms, the delicious spicy food and the fresh local fish & fruit. We really enjoyed everyone's friendliness, from a random smile in the streets or just walking a few steps with you, asking where you come from and what the key indicators of the Swiss economy are. We also soon learned to differ who only wanted to sell us something and who was really interested in chatting with us.
The first real impression of Sri Lanka's rich flora and fauna we enjoyed on a short boat ride through the Muthurajawela mangroves. In only two hours we spotted many different birds, such as kingfisher, pelicans and cormorants as well as reptiles like monitors and water snakes. Moreover, we could see how some of the fishermen still work with very traditional methods for making a living.
We especially appreciated having time to talk to our very knowledgeable guide, one of the only Sri Lankan women we were able to talk to for more than a few sentences. Otherwise, pretty much all the drivers, waiters, receptionists and shopkeepers we met were men.