We originally decided to visit Sri Lanka because we watched a documentary on the flora and fauna of the island and were astonished by the variety of wildlife inhabiting this comparatively small place on earth. This of course meant that we planned a number of days on safari in two of the numerous national parks.
The decision to visit Gal Oya National Park was quite spontaneous and came after we'd heard it was a less busy park, as it's not on the main tourist routes and there are very few hotels in the vicinity of the park entrance. Established in 1954, the park encompasses the largest of Sri Lanka's reservoirs and is famous for elephants swimming between the different islands in the lake and its rich birdlife including eagles, pelicans, herons, kingfisher and many more species.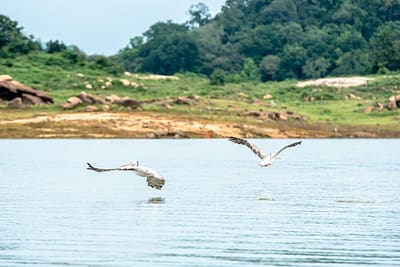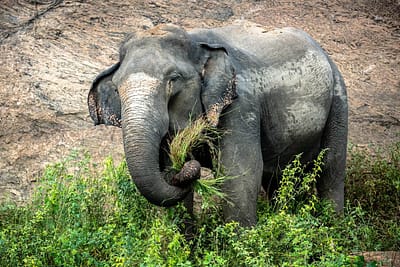 When you visit Wilpattu National Park, chances are quite high that you'll spot a leopard. There are estimated to be over 100 of these wonderful animals living in vast forest area, which is famous for its many small, sand-rimmed natural lakes. Besides an unforgettable moment with a leopard, we were lucky to spot an elephant bathing in a lake, beautiful bee-eaters, kingfisher, many different kinds of deer and the Jungle Fowl, Sri Lanka's national bird.